"I loved you then, I love you still. I always have, I always will"
What is a renewal of vows ceremony?
A renewal of vows ceremony is for couples who want to celebrate their marriage and commitment to each other. A renewal of vows ceremony allows couples to reaffirm their love for each other and celebrate their union with their friends and families present. It's a wonderful way to affirm the everlasting love between two people and a great excuse to have a celebration!
Why do couples renew their vows?
Many couples choose to renew their vows as a symbol of their love, commitment and loyalty to each other. Here are the top 5 reasons why couples choose to renew their vows:
A couple may want to have a renewal of vows ceremony to mark a special anniversary or milestone. They want to relive their special day all over again!
A couple may have been through a particularly difficult time and want to reaffirm their commitment to each other having survived a challenging time together.
A couple may have had a quick registry office marriage or got married abroad and want to have a fabulous celebration with family and friends.
A couple's first wedding may have not gone quite as they hoped and they want to renew their vows with the ceremony they always dreamed of.
A couple may want to elope and have a quiet, intimate ceremony with just the two of them.
What does a renewal of vows ceremony entail?
A renewal of vows ceremony can be held indoors or outdoors and at a venue of your choosing. There is no real limit, provided you have permission of course! A vow renewal doesn't involve any legalities, giving you greater freedom to create your own individualized ceremony. The ceremony can include religious or non-religious content and can incorporate rituals, symbolism, music, readings or poetry. A renewal of vows ceremony can be tailored around your relationship, what you mean to each other and how you want to spend the rest of your days together. Children and other significant family members can be involved in the ceremony too, such as a ring blessing or exchange of flowers, a hand fasting or sand ceremony. Your children could walk down the aisle with you or you could even include them in the promises you make to each other. If you want a reception or party after your ceremony you can definitely do that. The choice is yours to make.
What vows should you make?
Some couples may want to repeat their original vows to each other. They see it as a second wedding where they get to repeat the wonderful day they had at their first wedding ceremony. Other couples may see it as an opportunity to create new vows that reflect them as a couple today. You can also choose to include fun and realistic vows, such as "I vow to put my dirty socks in the laundry basket" or "I promise to make you a cup of hot chocolate whenever you've had a bad day". There is no right or wrong way of renewing your vows!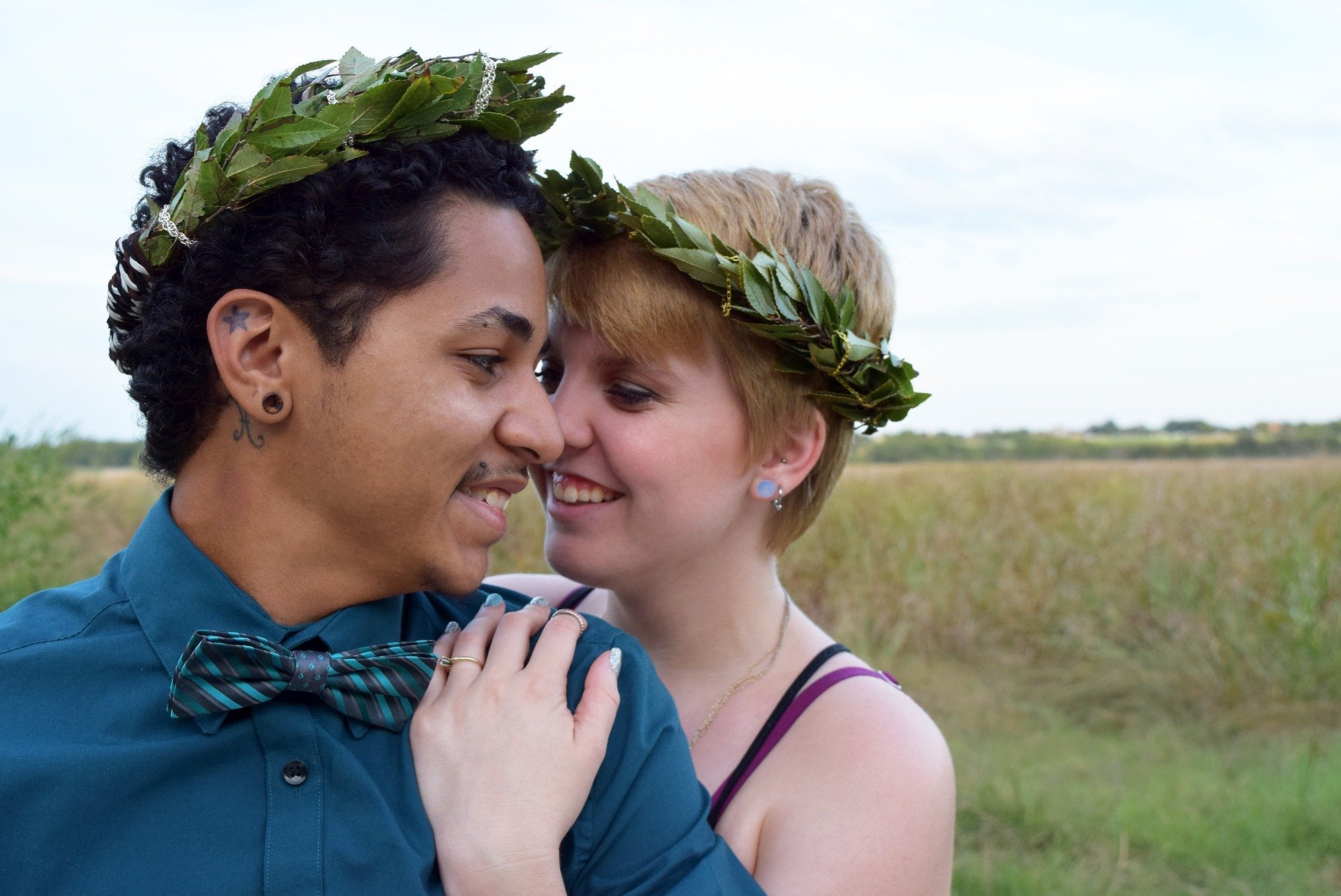 Thinking of having your own renewal of vows ceremony?
If you and your partner would love to have a renewal of vows ceremony to celebrate your long-lasting love for each other or to mark an upcoming anniversary, I can help you to create and hold a special and heartfelt ceremony of your dreams. If you need help with writing your vows, I can help with that too.
You and your partner deserve a personalized ceremony that is the best that it can be!
I'd love to hear more about your story and what kind of renewal of vows ceremony you would like to have, so feel free to get in touch to see if I'm the right celebrant for your occasion.
Written by Celine Gucher, Independent Celebrant for Weddings, Funerals and Naming Ceremonies.